October is a month full of fun. Be ready to enjoy one of the biggest beer festivals around the world during this month, which is the Oktoberfest. There is a lot to enjoy in Sydney from sausage eating competitions to delicious beer.
You will also get to enjoy live music. There are many festivities to enjoy during this month, and here are some of the best spots to enjoy your Oktoberfest across Sydney.
Bavarian Bier Café (16th September to 29th October)
This café is home to everything Bavarian. The café hosts many beer events especially those targeting Oktoberfest celebrations. There are four types of delicious beers to try out, all imported from Bavaria, and some fresh brews coming from Lowenbrau and Paulaner. The café will host its yearly sausage eating competition on 15th October, and the winner will be awarded $500. This contest will also be held at the same time in its other branches across Manly, Chatswood, Miranda, and Parramatta.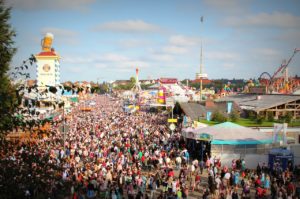 Munich Brauhaus (16th September to 29th October)
You can enjoy the fun-filled Oktoberfest season in Munich Brauhaus and have fun for a period of six weeks. This spot is popular for hosting a wide range of celebratory events during Oktoberfest such as pork eating contests, beer activities, and many forms of entertainment. This bar will as well offer four different beers, specially imported for this festival. It will also offer a fresh house beer after every 5 days.
OktoberWest, in Marrickville (22nd October)
The very first yearly OktoberWest festival will be coming to Sydney. The Inner West festival will be marking the official opening of Inner West Brewery. The top seven breweries in Sydney will be featured. You can also enjoy live music as well as live artists' performances. Live performances will include The Bottlers, DJ Donny Benet's Kraftwerk, and DJ Albo. Don't be surprised to find the regular Factory Theatre being transformed into a beer hall and beer garden during this festival.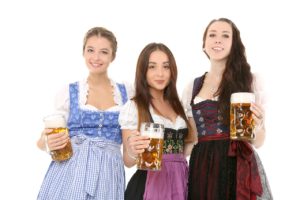 Wayward's Second Oktoberfest Birthday Party in Newton (27th to 29th October)
The Wayward Brewing Company will be celebrating its 2nd birthday by holding an Oktoberfest bash. You can enjoy traditional German delicacies at the Camperdown bar and enjoy different beers specially brewed for this event. You will also get to enjoy live bands, a free cake, and laneway parties during the 3-day birthday-Oktoberfest celebration. These festivities will coincide with the Sydney Beer Week festival, which is celebrated to mark the best brewed beer across Sydney.
The City Centre's Oktoberfest Celebrations (29th October)
The Domain will be a great spot to go out to and celebrate Australia's biggest ever Oktoberfest. Sample a wide range of delicious German meals from the available food stalls. You will also get to enjoy beer from huge beer halls. You will also have a chance to enjoy German imported wine, cider, and beer. There will be many live acts, fun sideshows, roving performers, competitions, and entertainment to give you an Oktoberfest celebratory mood.
Resources
//www.sydney.com/sydney-life/events/where-to-celebrate-oktoberfest-in-sydney/